This winter has been difficult. We are in the middle of our second deep freeze with temperatures below -25C (before the windchill). The last deep freeze lasted about 2 weeks. They say this one will not be as bad (and we are leaving for Mexico this weekend!) and I am hoping that is true.
Below -15C I do not walk the dogs on leash. We do not go for our usual morning walk. We do not go for an evening walk and Kili and I do not jog. I will sometimes still take Kili for a hike or a quick romp in the park beside our house... but all outings are abbreviated as none of us can stand the cold for long.
To keep my sanity and Kili's we have been working on a lot of tricks. A few weeks ago we were working on perch. Basically asking her to stand on different objects. Once spring rolls around we will be able to do some fun ones outside. The idea is to get your dog to stand on objects with a small base. It's fun, makes for entertaining photos, and is also a good core workout for the dog. Oh, and it reminds the dog that she has hind feet and where they are... something I find greyhounds to be particularly bad at.
Here is Kili working on standing on a fairly small roasting pan.
And now working with some height on a small table and our overturned garbage can.
Like I said... entertaining photos: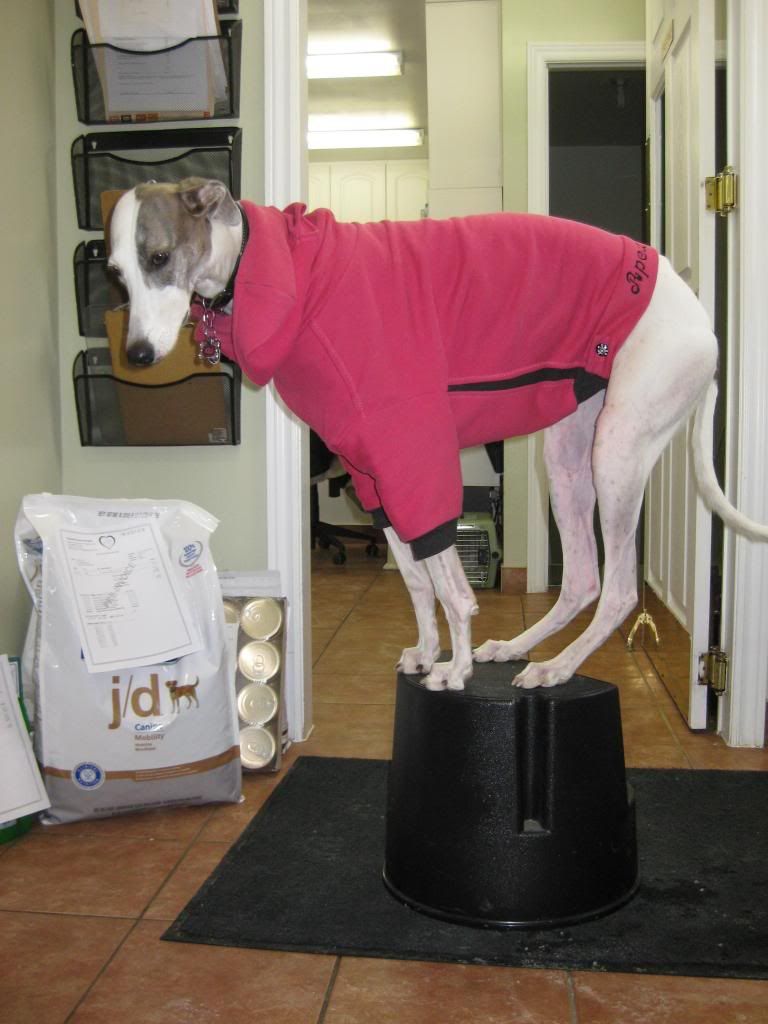 Which brings us to our next proposition... can you teach a greyhound to do a back stall? So far no luck, but we will revisit this one in the future and I'm determined to at least try!